RETAIL HAS CHANGED. SO SHOULD WE
Grocery retail has changed significantly in the last few months due to the new Coronavirus. With sampling campaigns cancelled and people fearing human interaction, what can you do to highlight your products at the shelf and create an emotional connection with your shoppers? It's easy. Use the only in-store interactive display tool that complies with social distancing and brings back the smile on your customers' faces: Tokinomo. 
In times of crisis, the key to success is to adapt. Social distancing has set out new rules for in-store promotions as well, but that shouldn't stop you from communicating the story of your product in an engaging and memorable way inside the store. 
HOW TOKINOMO ROBOTIC DISPLAY WORKS
Tokinomo is an interactive robotic shelf display that uses a combination of lights, motion and sound technologies to bring products to life at the shelf and create a memorable and engaging in-store experience for shoppers, that can be customized to communicate your brand benefits while increasing product awareness and sales.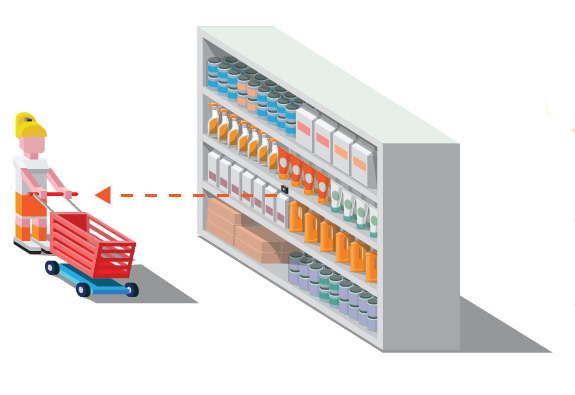 Tokinomo robots have a built-in motion sensor that detects shoppers approaching your product at the shelf.
Our robot instantly brings your product to life and starts engaging the shopper through motion, sound and light.
The shopper is attracted by the interactive display and engages with the product, while feeling safe and protected.
TOKINOMO TURNS PRODUCT VISIBILITY INTO BRAND AWARENESS
For brands selling through brick-and-mortar retailers, one of the greatest challenges is making a product stand out among competitors. It's easy for customers to glance over your product without considering what makes it unique.
Tokinomo not only gives your product the visibility it needs to stand out from the crowd, but it also can be a powerful tool for communicating your brand identity to potential customers – right at the point of sale.