FloorCaster® Pro – Power up your floor promotions
FloorCaster® Pro – The latest in floor advertising
FloorCaster® Pro is a powerful compact projector system specially developed for the retail environment. It projects images and video onto the retail floor, enabling retailers and brands to communicate their messages right at the point of sale.
Bright advertising 
FloorCaster® Pro is a small but powerfull projector. Designed to work in well lit retail conditions.
Irresistible

 shopping
Use the FloorCaster® Pro for new product introductions, promotions, brand-building, campaigns or store navigation.
LED technology 
The FloorCaster® Pro uses powerfull LED light. Giving a razor sharp HD image that wil last for years.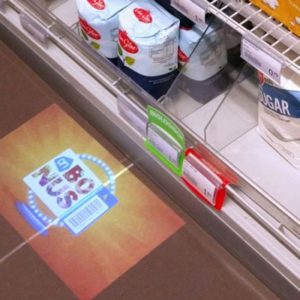 Floor Advertising 2.0 
With its sleek and modern design, the FloorCaster® Pro fits any gondola or shelving unit.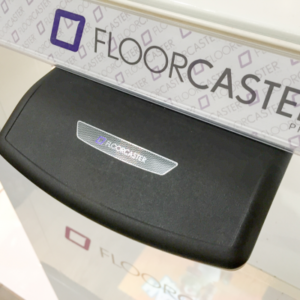 Endless possibilities 
Adding video or using carrousel function adds even more to the attraction and customer experience in the store. 
Expanding your existing signage campaign 
The FloorCaster® Pro can just as easily be used to expand your existing signage campaign. Simply pick the signage box of your choice and connect via HDMI. TheFloorCaster® Pro will start projecting your remotely controlled signage message right at the point of sale. All without taking up the space of a television screen! 
Think outside the box Or just think "outside"
The FloorCaster® Pro is a great way to expand your advertisement space.
Use a FloorCaster® Pro to project your deals onto the street after closing time.
Or even during opening hours when it starts getting darker outside!
Place your FloorCaster® Pro safely inside and simply project through your window onto the pavement.